Visit from the Association of Danish Industries and international Employer's Associations
Af irenekhrs-dk / November 23, 2018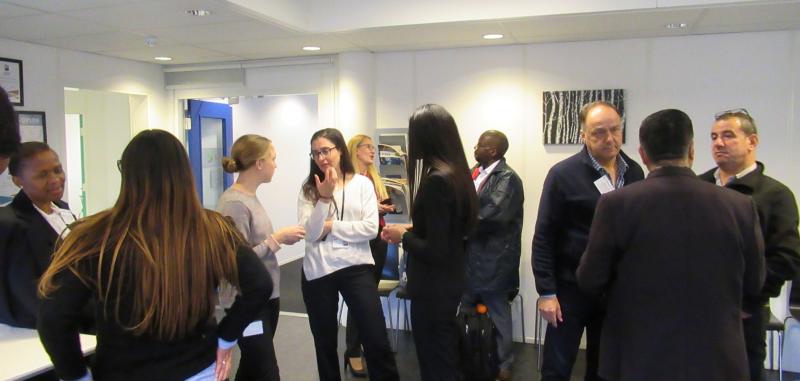 Thursday the 22nd of November 2018 representatives from the Association of Danish Industries (DI) and Employer´s Associations from the Middle East, South Africa, Uganda and The Philippines were guests at KHRS.
The purpose was to expand their horizon within the area of integration, and to let them be inspired by concrete methods, KHRS apply in integration- and employment projects.
As our guests both showed an interest in an employer's perspective, in which KHRS´ strategic actions within this area were presented, they also requested the employees' own experiences of the upskilling training courses which let them to a permanent employment at KHRS. Therefore 6 of KHRS´ employees were also present.
The purpose has been to give the representatives from the international employer´s Associations an insight in how KHRS brings refugees, long term unemployed persons, immigrants closer to the Danish labor market, through theoretically and practically oriented upskilling courses.
In addition, it has been a point that linguistic barriers are an obstacle to a successful integration process, which is why KHRS introduced the present guests to the industry directed Danish lessons, which we offer under the name of `Branchedansk`.
We hope that we can welcome The Associations of Danish Industries and the foreign delegations again another time, and we thank the representatives from the international employer´s associations that showed up, and the KHRS employees for a successful event.