Startup of a pilot project: Upskilling via E-asylearn
Af sunekhrs-dk / May 11, 2022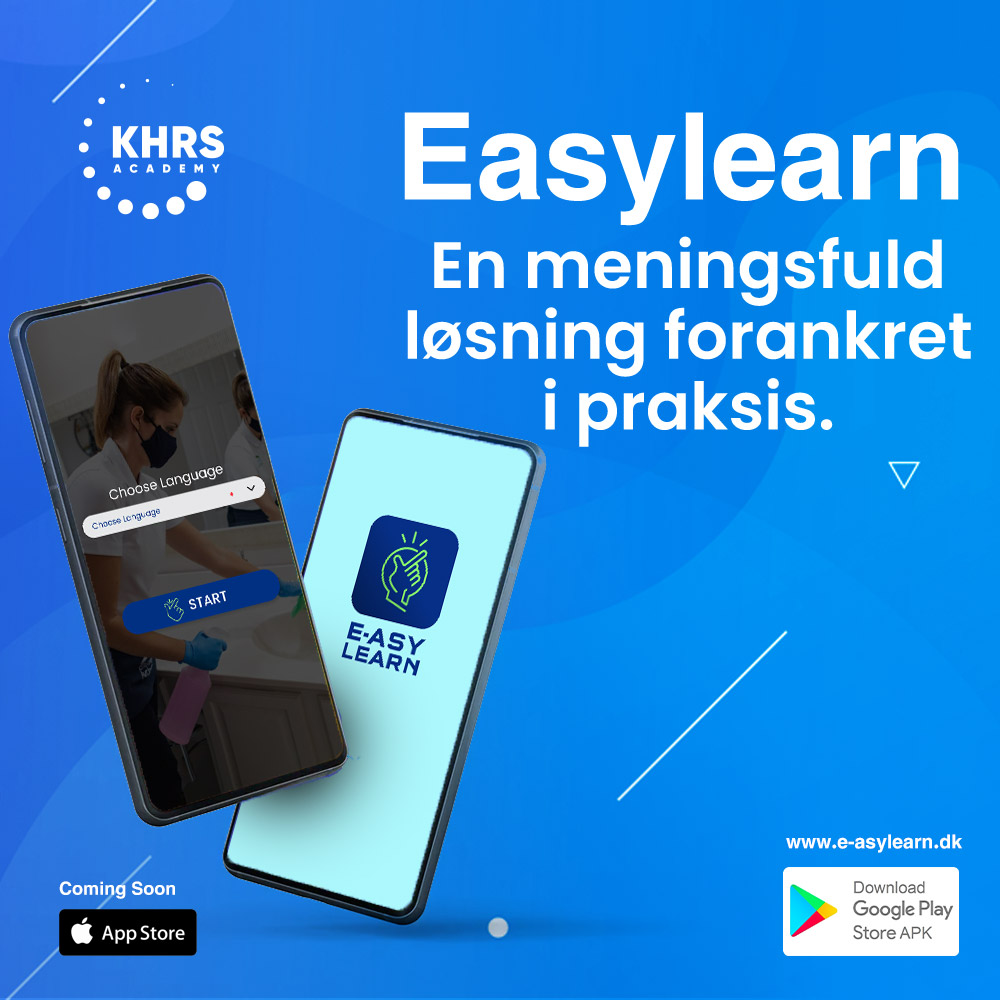 Startup of a pilot project using E-asylearn
The 1st of June 2022 is the kickoff for the pilot project with the test of our learning platform, E-asylearn, in a number of municipalities.
Project description pilot project 1- Upskilling via E-asylearn
The overall purpose of the project is to strengthen both unemployed and employed citizens' competencies and basic skills and key employees work with the target group in order to bring them closer to the labor market by upskilling of the target group.
Our starting point is that the step closer to the labor market and an increased productivity are inextricably linked with the strengthening of basic skills through upskilling and education.
The project is therefore based on the ambition of preparing the citizens to be able to perform on the Danish labor market based on established demands and expectations, where motivation, development and retention are keywords.
The scope of the project
This project is a pilot project and therefore indeed depends on your and the course participants evaluation, since all data will be used to revise the effect of the project and to identification of development potentials- meaning what is functioning well and where can we optimize in relation to all parts or phases of the project.
In this project are participation from a selection of municipalities free of charge.
The individual municipality can have 5-10 course participants in the startup phase.
There are no limitations when it comes to the number of signed up courses per course participant. The course participant has access to the course for 30 days. The duration of the final test is 1 hour.
The Target Group
All unemployed and employed immigrants with a need of upskilling or competence enhancement. The Target Group can be social benefit recipients, immigrant women, family reunified and self-sufficient. There are NO requirements to a certain level of Danish education or other.
It is therefor important that the course is individually planned.
The project effort model and core elements
A key person from KHRS Academy will be the responsible for the progress of the project.
The key employees from the participating municipalities must identify and support the unemployed or employed citizens with the need of upskilling. A key person from KHRS Academy supports and helps the participating municipalities with the initiation of upskilling using the E-asylearn app.
The critera of success for the project
– More immigrants strengthen their competencies and qualifications.
– Strengthening of basic skills through upskilling.
– More immigrants are prepared to perform on the Danish labor market.
– Greater motivation and development for unemployed and employed.
– Retention of employed citizens.
– Increase the number of unemployed and employed, who improve their basic skills.
– Increase the number of unemployed who enter employment.
Criteria for participation:
– Knowledge of the target group.
– Participation at the follow up meetings when needed (two times during the project period).
– Filling in the questionnaire (duration 3 minutes).